Business Planning for Nature-Based Preschools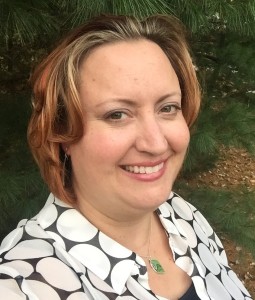 The more I read the research about what leads people to become motivated conservationists, the more I believe that the most important work nature centers do is with the very young—pre-reading age children who are still filled with a sense of wonder, and who are forming the affinities and emotional connections they will carry for a lifetime. Other people must be reading the same research as I am, because nature-based preschools are opening all over the country. Their mission: to excite children about nature by letting them spend their days playing and exploring there.
The folks who are starting those preschools—many affiliated with nature centers, but others launched by zoos, arboretums, parks, and private individuals—are passionate and enthusiastic. They aren't always comfortable with the business side of things, though. That's where I believe I can help.
I have spent a lot of my career involved in business planning for efforts in environmental education. But, I must admit, I haven't done business plans for nature-based preschools. While there are many similarities to nature centers, some things are different. Preschools have state licensing requirements, unique design features, special curriculum considerations, and unusual risk management concerns, for instance. I knew that if I was going to be able to offer the best client service possible, I needed to join forces with someone who knows the ins and outs of nature-based preschools.
And who better to partner with than the person who wrote the book (literally) on the subject?
That person is Rachel Larimore. Rachel is the author of Establishing a Nature-Based Preschool (InterpPress, 2011), and serves as the Director of Education for the Chippewa Nature Center (CNC) in Midland, Michigan, which has operated a successful preschool since 2007. The program serves 124 children each year. She began her career in nature centers in 2000, started planning CNC's nature-based preschool project in 2006, oversaw its opening in 2007, and has directed its operations since then, including the creation of a new 5,000-sq. ft. building and associated nature play area in 2009. (You can learn more about Rachel at www.rachel-larimore.com.)
"It's an ideal pairing of our strengths," Rachel acknowledges. "I have experience starting and running a nature-based preschool, while you've worked on the business side for years."
The two of us will offer consulting services to organizations that want help getting their own nature-based preschools started. Our services will include all aspects of business planning—market assessments, strategic plan facilitation, architectural pre-planning, budgeting, and everything else required to get a preschool up and running.
"We really believe in the power and value of nature-based preschools, and we're eager to apply our experience to help those interested in getting started," says Rachel. I couldn't have said it better. We're going to make a great team!
P.S. I am still going to give you "Part 2" of the post from November 4. But this just couldn't wait!